Here you find out what our fans say about us and our music.
Testimonials about the band
Pamala is amazing
Pamela is an amazing artist…a unique, one of a kind talent. Her beauty and stage presence are unmatched. She is an artist that genuinely connects with her audience. Every show is special whether solo, duo or full band. Pammy, I love your new video and the website too! Mark Roberts aka Marco
Publisher, Concierge… Read more "Pamala is amazing"
Exciting and innovating arrangements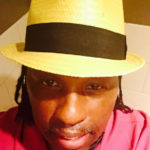 I am a working musician in the Chicago tri state area who has been privileged to hear this band. I have also had the personal pleasure of working with Ms. Fernandez on several musical projects. I can tell you first hand that the arrangements and originals performed by this band are exciting and innovating. As… Read more "Exciting and innovating arrangements"
A Must Hear!
The collaboration between Pam and Thomas is phenomenal! A must hear! Kimberly Owen
A Breath of Fresh Air
I love this band. Pam's voice and Thomas's arrangements are truly a dream to be heard. Like driving a new sports car down a familiar route, Pamela's Dreams (now called Spicy Jazz Adventure) breathes fresh life into well loved songs with artistry and energy that excites at every turn. Ruben Agosto
Testimonials about the CD
Wonderful Arranging!…Great Synth Parts
WOW! This C.D. is outstanding – incredible original compositions and really great arrangements! I can only imagine how much work went into the project. All the synth parts really work and sound great – I really appreciate your guitar parts – very much on the mark, sound like real parts a guitar player would play. Wonderful arranging! Congratulations on your C.D.!!
Bill Boris, Chicago Guitarist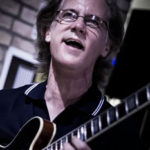 Truly amazing CD!
This CD is truly amazing! The arrangements are so creative the way they merge jazz with funk and pop music. The energy and the groove make me want to dance! I love the way Pam brings her own wit and emotion to each song. So glad Thomas and Pam collaborated for this project!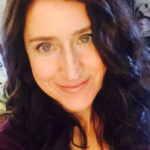 Mary Jane Sieber
Something truly amazing!
What an indescribable pleasure it is to listen to this music by Thomas Gunther and his phenomenal musicians.
Thomas and I go way back to the time when we attended the same music graduate program and worked on our joined cd-projects.
Thomas is a fantastic pianist with a wide-reaching musical horizon, great appreciation for classic jazz, and a wonderful grooving, personal and skillful approach to the keyboard.
With "Spicy Jazz Adventure" Thomas Gunther succeeded in creating multi-layered and time and again surprising arrangements of old familiar songs. The original compositions are convincing not only due to their originality but also because of their musicality.
With this cd production featuring an incredible band Thomas succeeded in creating something truly amazing.
Peter Lehel
http://wwwPeterLehel.net
Saxophonist, Composer, Arranger
Prof. at Music University Karlsruhe, Germany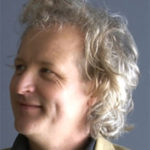 Please use this form




to give us some sugar.




We greatly appreciate it!